I rode. 2 weeks in a row. What is this witchcraft?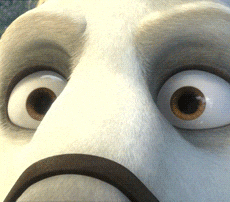 That said, riding was probably NOT the smartest idea. Wednesday night I was nearly knocked unconscious by my idiot chestnut. It was a perfect storm. Bugs. Darkness rolling in. And a stick up his butt. He reared and came down on my head (with his head, but whatever). 5 days later, I still have a sore spot. But, no concussion symptoms yet. But I'm a 7-10 day person so…
And Thursday, the weather people were calling for storms. But, it was looking OK. Sun. So I rolled out, humidity and all, tacked up, and hopped on. The previous lesson was running over (as usual) though it was no where near as crowded as before. We got our trotting in. And eventually some cantering. I was doing a decent job riding his back legs, but it took me a few strides to find the balance between riding with too much hand and trusting that he'd stay where I wanted him.
See, I'm probably the only person who asks this of him so…
By the second direction? We found the balance. Ask in the beginning. Lift in the corners. Ask him to lengthen and support himself down the sides. And let go. It was just there. And then our halt? Just there. He was under himself. It was perfect.
So we hung out for a few minutes while the clouds rolled in and the other horses finished jumping. My trainer asked if I minded a little rain… Nope, what's a little rain? As long as there's no lightning?
So funny.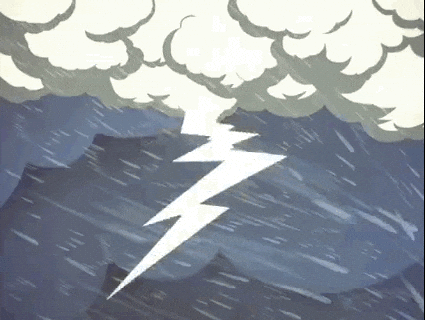 We made it into the indoor just in time.
The skies opened up like I've never seen before.
Through the deluge, we started in a circle over a cross rail, just keeping him on his hind end, and jumping out of stride. Holy crap. I cannot even explain how much easier everything is when he's cantering properly like that. Long stride, short stride, IT DOES NOT MATTER.
Next we worked on the long ride down the inside single around to the short ride to the other inside single. I typically have struggled with the first inside single because coming around the corner, Ranger gets strong, drops and drags and in the past, it's so hard so keep him in check. I can get the stride and the jump, but not out of the canter I want.
This lesson? I picked up my canter at the far side and balanced him, making sure out canter was coming from behind. The first time we turned that corner, I felt him try to drop but because he was cantering from behind, I just tugged up and steadied and bam. Everything was there. Single best fence ever (until the next time). I didn't keep enough leg coming out so we hit a longer spot and, because he was cantering from his hind end, it was all good. But, a touch more energy would have made it nicer.
Taking it all again, brought us to our NICEST JUMP EVER. Through a monsoon. Because, the indoor windows were open and we were riding past a beach wave? So, soaked we both were. Despite being inside. Lol.
But, this time, less fight and more response. And, I was able to add leg for the second fence and it took out the awkward massive spot.
What I notice here, was that if he's canter from behind, using his hind end, it is SO MUCH HARDER for him to drop and drag. It's a multi-step process. But if I can keep him here? He's a different horse. And it's so much harder for him to drag, get behind the leg, and all that.
Anyway, we ended with our outside line in a 6. Working on our canter coming in–energy–past the in gate and continuing to more forward. Jumps were just there that night and I was able to keep Ranger cantering correctly the entire evening.
Now if we could always ride like that…